So I have over 1000 cards listed on
COMC
for sale and I figured I will do some shameless advertising on my blog. So for today's plug, how about a few cards of the Big Unit himself, Randy Johnson.
*Clicking the pics will open COMC in a new window*
wink,wink, nudge, nudge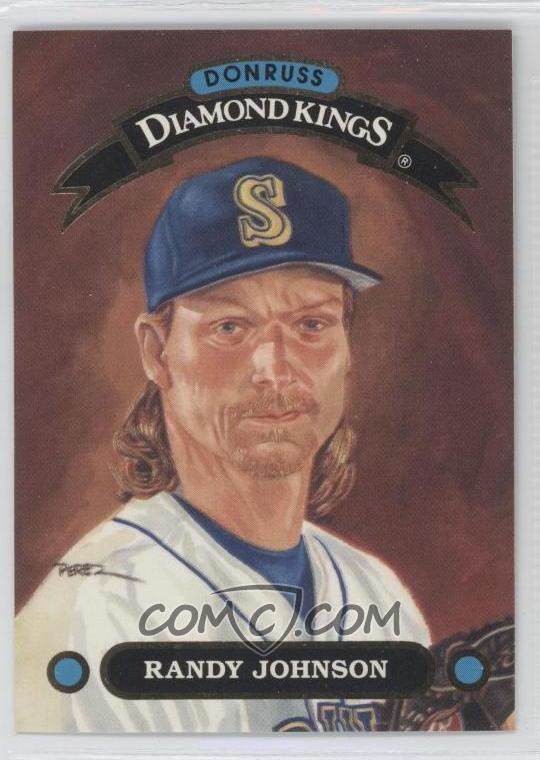 1992 Diamond Kings
1992 was the first year Randy led the league in strikeouts. He also led the league in batters hit by pitch that season. Ouch.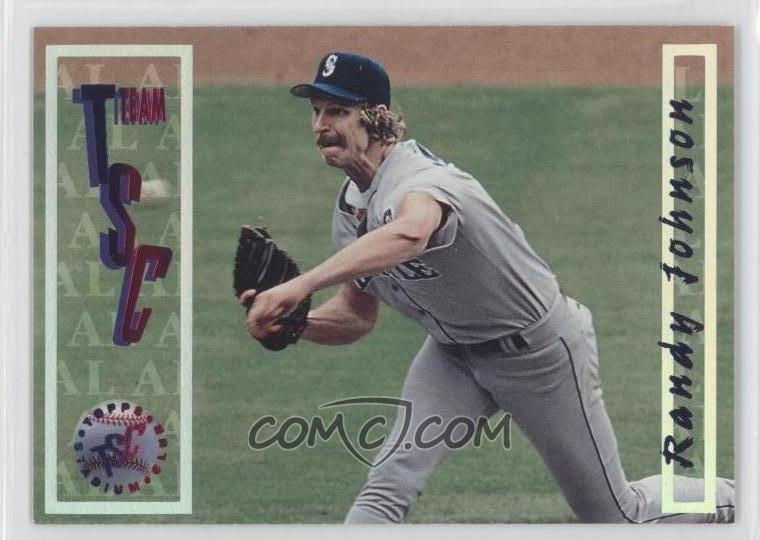 1996 Stadium Club SP
Randy spent most of the 1996 season on the DL with a back injury. You gotta have a strong back to throw that hard with an epic mustache/mullet combo.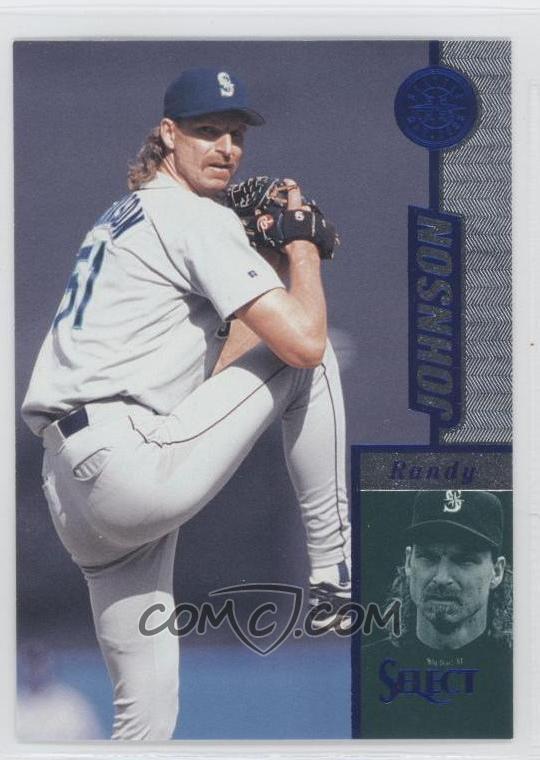 1997 Select
1997 was a bounce back year Randy as he won 20 games and finished 2nd to Roger Clemens in the Cy Young race.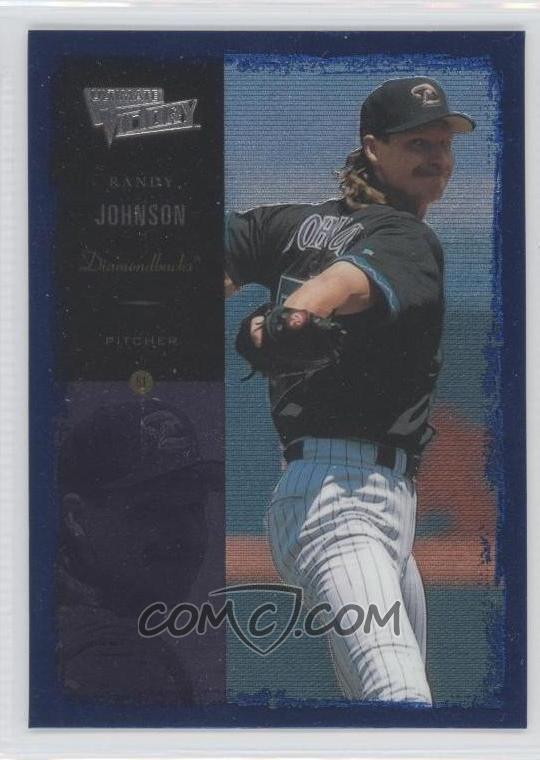 2000 Ultimate Victory
Johnson's pitching was as epic as his mustache in his 2nd year with the Diamondbacks. He posted a 19-7 record while striking out 347 batters on route to his 3rd Cy Young award.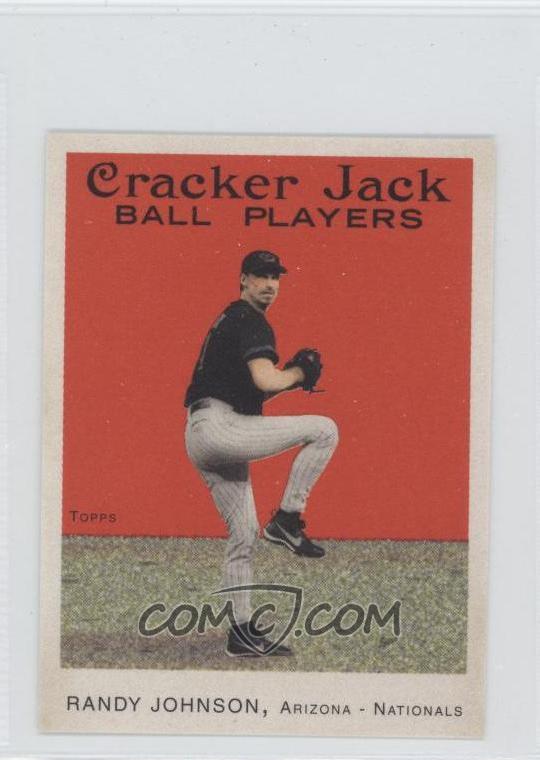 2004 Cracker Jack Mini Sticker
6' 10" is still tall, even on a mini card.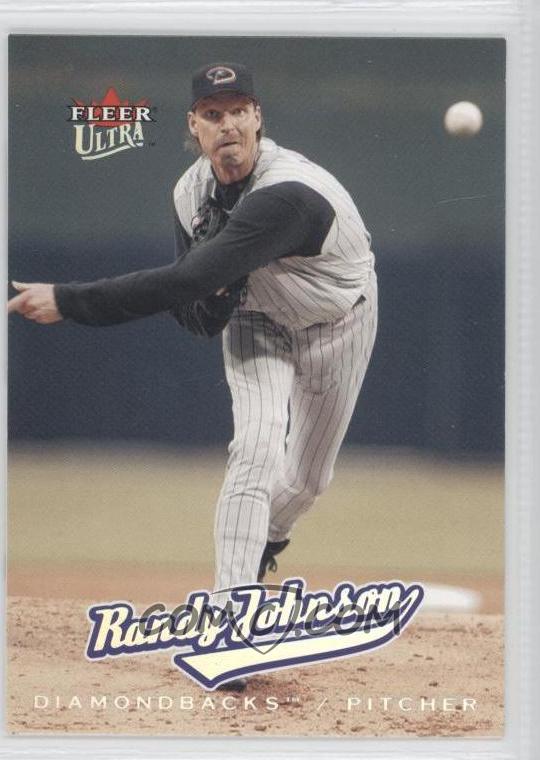 2005 Ultra
Even at the ripe age of 41, Johnson still won 17 games and struck out over 200 batters in 2005.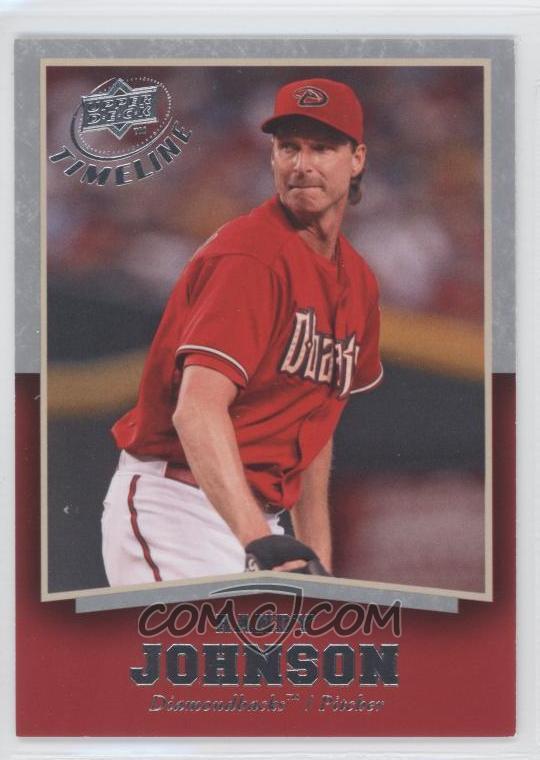 2008 Timeline
2008 saw Randy's career winding down, but he still managed to move into 2nd place on the career strikeouts list behind the legendary Nolan Ryan.
I know it's been a couple of months since I have posted and I don't really have a good excuse except that I just haven't been interested in collecting cards lately let alone writing about it. No, I am not getting out of the hobby completely nor am I shutting down the blog. The hobby has just moved down on my priority list but has not disappeared from my interests. My posting may be sporadic but I am still around and enjoying the hobby when time permits.
Since I didn't post a Happy Thanksgiving to everyone, let this be a belated one and I hope everyone out there enjoyed a great holiday last week.
Images courtesy of COMC.com