Today I celebrate the one-year anniversary of The Card Hobbyist blog.
I started this blog last November as a way to accentuate my rebirth into card collecting. I really struggled with the blog for the first few months and nearly shut it down altogether back in May as I was just not enjoying blogging at the time. I am a naturally quiet, introverted guy so I've always had a lot of trouble trying to type out my thoughts (still do to an extent). But then I discovered the missing link that would help keep this blog rolling for the months to come......
All of the other great card blogs out there.
I was so focused on trying to write on my own blog that I was totally oblivious to all of inspiration that would come to me from all of you bloggers out there. But sometime during the spring I gained a follower named "Core Contrarian". Up to that point I had never read a blog from any other card collector and when I first visited the Core Contrarian blog and saw the blog list on his sidebar, I was opened up to a whole new world and it rekindled my interest in blogging.
So to all of you bloggers and readers, for keeping this blog alive for a whole year and hopefully years to come, I want give you all a very big thank you...
And a Big Kiss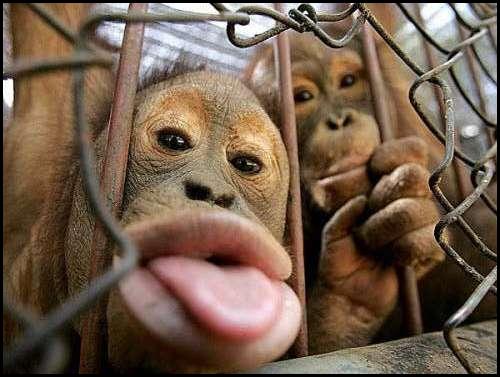 ENJOY!
Now onto more pressing matters, FREE CARDS!
Thanks to everyone that participated in the contest. I learned a lot about about some of you out there thanks to all of the comment responses. There sure are some characters around these parts.
All of the cards have been randomed and 15 readers were winners.
Here are the winners listed in order of most cards won:
Hackenbush
2010 Topps Heritage Chrome #C51 Adam Jones
2010 Bowman Chrome Rookie Preview Inserts #BCR2 C.J. Spiller
2010 Topps Chrome #C60A Dez Bryant RC
2010 Topps Chrome #C70A Colt McCoy helm RC
2010 Topps Magic #54 Tony Gonzalez SP
2010 Topps Magic Mini Black #174 Adrian Peterson
Skroeker
2007 Upper Deck Future Stars #172 Kelvin Jimenez AU RC
2009 Philadelphia #278 Phil Simms
2009 Philadelphia #364 T.J. Houshmandzadeh IA
2010 Topps Legends Platinum Chrome Wal Mart Cereal #PC8 Jimmie Foxx
2010 Topps Magic Mini Black #89 Dustin Keller SP
2011 Topps Diamond Anniversary #202 Jose Bautista\Paul Konerko\Miguel Cabrera LL
Stealing Home
1959 Topps #78 Pedro Ramos
1980 Topps #540 Pete Rose
2006 Upper Deck Ovation Spotlight Signatures #TR Matt Treanor
2007 Topps Own The Game #OTGPM Peyton Manning
2010 Topps Peak Performance Relics #PPRTP Taylor Price
2010 Topps Magic #25 Tim Tebow RC
Cynicalbuddha
1965 Topps #553 Rookie Stars Dan Coombs\Gene Ratliff \Jack McClure RC
2007 Topps Heritage Clubhouse Collection Relics #CJ Conor Jackson Bat B
2007 SPx Winning Materials 199 Bronze #JR Jose Reyes/199
2007 SPx #123 Juan Salas AU (RC)
2009 Philadelphia #225 Jeremy Maclin RC
Robert
1987 Fleer All-Stars #11 Roger Clemens
1996 Collector's Choice #20 Ray Lewis RC
2007 Topps Running Back Royalty #TP LaDainian Tomlinson\Walter Payton
2009 Upper Deck Game Day Gear #GD Glenn Dorsey
2011 Topps Allen and Ginter Relics #CG Carlos Gomez
Ryan G
1980 Topps #580 Nolan Ryan
2007 Topps Gold #45 Andre Ethier
2007 Topps Heritage #411 Ian Kinsler SP
2010 Topps Chrome Refractors #C44 Mike Williams
Trey J
2007 Topps #634b Alex Gordon (No Sig Version)
2007 Topps Chrome Blue Refractors #166 Jason Bay
2009 Upper Deck Game Day Gear #ED Early Doucet
2010 Topps Anniversary Reprints #19 Gale Sayers
The Diamond King
2006 Upper Deck Ovation Center Stage #KG Ken Griffey Jr.
2007 Fleer In the Zone #AR Alex Rodriguez
2011 Bowman Chrome Prospects #BCP93 Brandon Belt
Greg Zakwin
1962 Topps #114 Howie Koplitz RC
1996 Collector's Choice #183 Dan Marino
2010 Topps Chrome Retail Exclusive Rookie Refractors #TMB1 Sam Bradford
The Dimwit
2008 Upper Deck Timeline Memorabilia #RG Ryan Garko
2009 Upper Deck Goudey #211 Ryne Sandberg SP
Jeff Laws
1982 Topps #486 Ronnie Lott RC
2007 Topps Heritage #356 Bernie Castro SP
Matt
1996 Stadium Club Extreme Players Gold #423 Norm Charlton
2011 Topps Lineage 3-D #T3D25 Albert Pujols
Play at the Plate
1967 Topps #81 Eddie Stanky MG
2007 Topps Co-Signers #99a Ubaldo Jimenez (RC)
Captain Canuck
2010 Topps Magic Mini Black #140 David Reed SP
Spankee
2008 SP Authentic Retail Rookie Authentics Jerseys #RA29 Limas Sweed
Congrats to all the Winners!
Winners, please drop me an email with your address so I can get your winnings to you. Thanks again everyone for participating.