Moving on through the the meaty part of the blaster box:
Pack 3
Base
#7 Mickey Mantle
#16 Walter Johnson
#25 Whitey Ford
#104 Miguel Montero
#123 Andre Ethier
#134 John Danks
#146 Freddie Freeman RC
Trippy 3D
#T3D25 Albert Pujols
Pack 4
Base
#34 Kyle Drabek RC
#48 Carlton Fisk
#52 Andre Dawson
#99 Honus Wagner
#154 Fergie Jenkins
#168 Delmon Young
#182 Frank Robinson
Double Rainbow Refractor
#142 Dan Haren
Pack 5
Base
#2 Derek Jeter
#19 Larry Walker
#26 Grady Sizemore
#109 Matt Latos
#117 Torii Hunter
#138 Prince Fielder
#167 Corey Hart
Band-Aid Sticker
#TCS43 Adrian Gonzalez
Comment Question for Contest Entries
Name an obscure sports personality that you remember from your childhood and why do you remember him/her?
I just realized that I have not been answering my own questions so I will start with this one.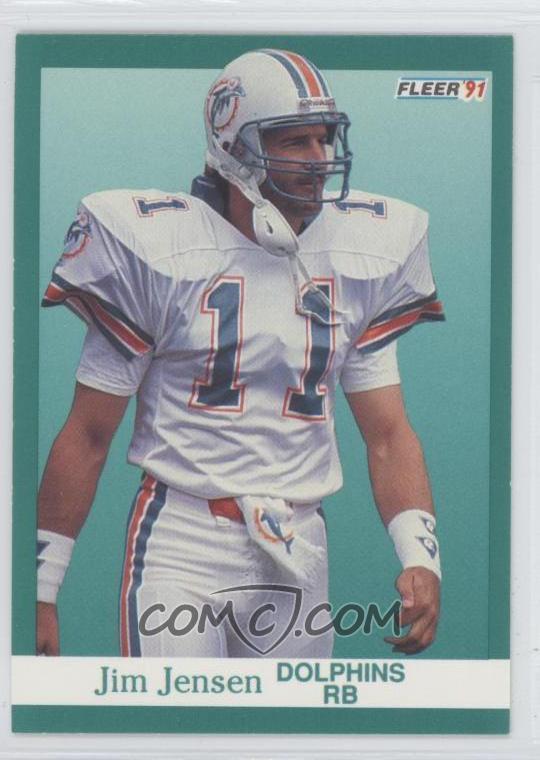 I always remembered Jim Jensen from my childhood days. Although he was mainly a special teams player, he was a true "Swiss Army Knife" on the field. I remember the Dolphins used to line him up wideout, fullback, tight end, running back, and sometimes even on defense. Pretty good for a guy who was a QB in college.